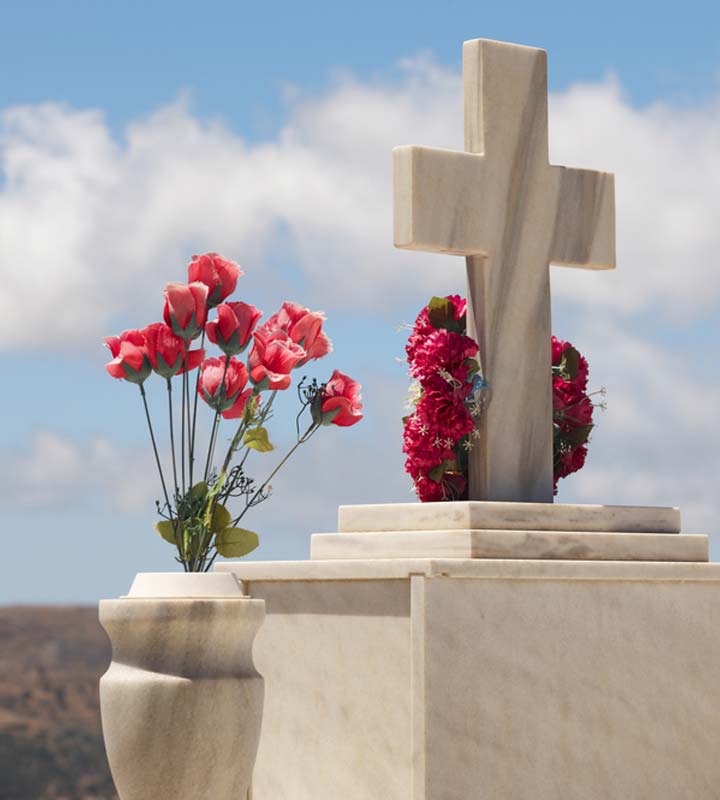 Organization of Remembrance
Bounakis Konstantinos Funeral Home Heraklion / Crete

The memorial service according to our religious traditions is a very important mystery. It's a day of remembrance for the departed, it's another great farewell, it's a way of deeply honoring those we lost.
Also, memorials are very important because the opportunity is given to friends and relatives who could not attend the funeral, to honor the memory of the deceased. The main memorials that are usually held are: the forty, the three months, the six months, in one year as well as the three years from the funeral where the exhumation takes place.
Our Funeral Home "Bounakis Konstantinos" which is based in Heraklion, Crete, undertakes to organize for you the respective memorials, collaborating with the best professionals of the kind, providing a very careful and impeccable ceremony.
We schedule the memorials you want in time, in a parish or cemetery, while our experienced and responsible staff takes care of the realization of a harmonious and dignified ceremony. Our cooperation with the most specialized professionals in your field guarantees the best result.
So together, we will design and honor the memory of your beloved deceased and in a compassionate way we will totally adapt the services of the memorial, according to your wishes.
You can contact us or visit our funeral home which is located at 62 Knossos Avenue in Heraklion, Crete. We are always there for you, offering support and resolving any procedural issues.