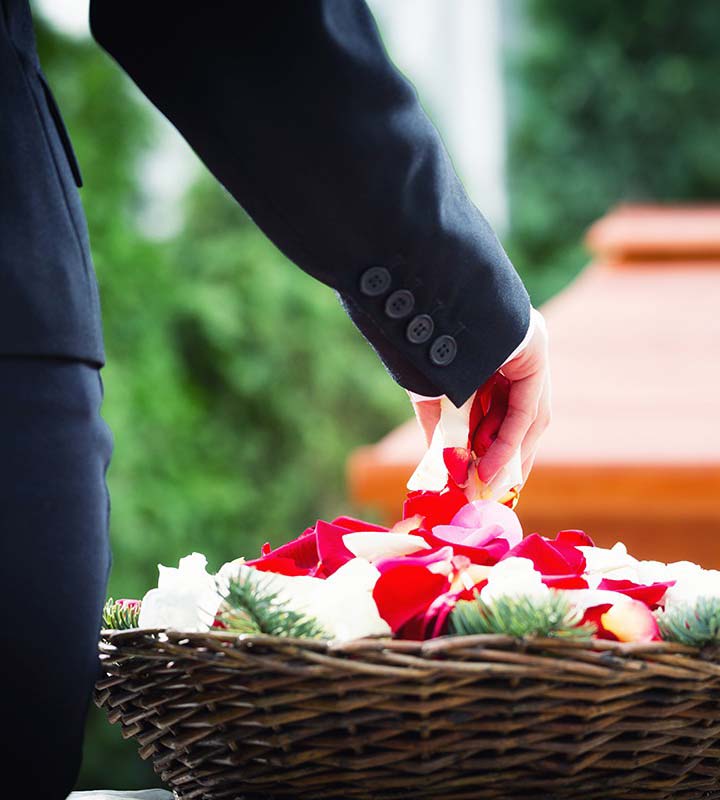 Organization of Funerals
Bounakis Konstantinos Funeral Home Heraklion / Crete

Certainly, the death of a loved one and time of farewell, is one of the most painful moments in the life of every man. At this difficult time, our Funeral Home "Bounakis Konstantinos" which is based in Heraklion, Crete, stands next to every family and undertakes professionally the organization of religious and political funerals, with respect to the wishes and needs that arise. Our many years of experience enable us to undertake the organization of funerals and all the procedures required for a complete dignified ceremony, taking care of even the smallest detail.
We can organize and celebrate any funeral according to your religious customs, your aesthetic preferences as well as your financial opportunities. Knowing the importance of the image of a ceremony for the family and the close environment of those who say goodbye to the deceased, our experienced staff is always at your disposal to listen to your wishes and carry out this difficult task on your behalf, taking care to return to the deceased all due honors, always with respect, to the family and the pain he experiences.
From the first to the final stage we are by your side to ensure that everything will be done exactly as you wish, but also to support you in this difficult time. For our high level is a constant value, which is why our services reflect supremely expectations of our customers.
You can contact us or visit our funeral home which is located at 62 Knossos Avenue in Heraklion, Crete. We are always there for you, offering support and resolving any procedural issues.