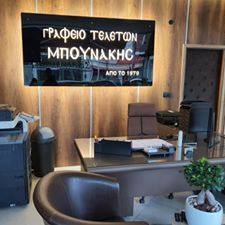 Bounakis Konstantinos
Funeral Home Heraklion / Crete

Death is a fatal event of life, but at the same time it is the last tribute of honor for our people.
Our Funeral Home "Bounakis Konstantinos" has been active in the field of organizing ceremonies and memorials for several years with consistency, respect, discretion and impeccable professionalism.
All these years that we are active in the field, our office, always stands next to the bereaved family in this difficult time that passes by undertaking with respect and reliability the full organization of the ceremony of their loved one.
Our experienced staff can take care of everything, regarding the funeral ceremony, taking care of the smallest detail and decoration to facilitate and serve you in the best way. We also undertake the transport or repatriation of the heap to any place inside or outside Greece, as well as the incineration of the heap.

Our goal is immediate service, especially in a sensitive area such as the funeral of loved ones and we make sure to offer financial services without sacrificing quality and reliability.

Our many years of experience, our specialized staff and the quality of services are some of the reasons that made our office the top in the organization of funeral ceremonies all these years in Heraklion and throughout Crete.
You can contact us or visit our funeral home which is located at 62 Knossos Avenue in Heraklion, Crete. We are always there for you, offering support and resolving any procedural issues.